Gerald L. Cohen, DDS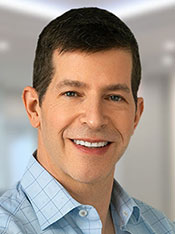 Dr. Cohen has been practicing dentistry for almost twenty years, and is the former Director of Dental Implantology at Lutheran Medical Center in Brooklyn, New York. A graduate of Columbia University's School of Dental and Oral Surgery, he received training in advanced implantology from the prestigious Misch Implant Institute and at New York University's College of Dentistry. Dr. Cohen was on the faculty at the implant clinic at NYU and founded and runs The Implant Interface: A Dental Implant Study Club.
Dr. Cohen is a associate fellow of the American Academy of Implant Dentistry
Dr. Cohen lives in Rye Brook, NY with his wife and twin boys. Dr. Cohen loves spending time with his family, food and wine, and the cello. Dr. Cohen is fluent in Japanese.
Dr. Cohen is a member of the following professional societies:
Heidi Cranford, DMD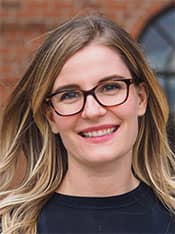 Dr. Heidi S.Cranford, DMD joined Greenwich Cosmetic Dentistry in 2016. As a valued member of the team she brings her superior training, experience and devotion to patients.
Dr. Cranford has distinguished herself in many ways, particularly in her dedication to treating her patients as the "total" person. Today, there are more and more complete, evidence-based studies confirming her belief that there is a definite relationship between oral and systemic health. Research within the medical and dental communities has unquestionably revealed that oral health care affects all systems of the body, greatly contributing to whole body health and longevity.
Dr. Cranford's credentials are superior. She is a cum laude graduate of the University of Georgia, and continued her studies at the University of Connecticut School of Dental Medicine. After dental school, Dr. Cranford completed her post-graduate Residency in Advanced General Dentistry at the Manhattan VA Hospital where she received extensive training in complex crown and bridge procedures. Recognized for her work, she was selected as Chief Resident for a second year of residency training at the Bronx VA Hospital. There she was again distinguished for her dedication and expertise while training in oral surgery, prosthodontics, periodontics and treating multifaceted restorative and aesthetic reconstructive dentistry.
Having grown up in a family of dentists, Dr. Cranford is instilled with a passion to provide the finest dental care for her patients, prioritizing not only beautiful teeth, but the best oral health possible. She believes that teeth in their healthiest state are an essential foundation for the most esthetically pleasing smile possible. She also brings a special passion to her practice philosophy, that of working with children. Her belief is that teaching children the fundamentals of dental care at a young age will be the basis for a lifetime of oral health. In a gentle and kind atmosphere, her patients feel calm and cared for.
Dr. Cranford is passionate about dental mission work both here and abroad. Locally, she has taught dental education at The American School for the Deaf in West Hartford and at the Hartford YMCA children's after school program. She also participates with the Connecticut Mission of Mercy annually to provide free dental care for those unable to secure care on their own. Prior to dental school she lived and worked in an orphanage in Costa Rica, teaching the children and aiding local doctors and dentists. In dental school, Dr. Cranford led a team of fellow students on a mission to treat an indigent population in Honduras.
Dr. Cranford is affiliated with the American Academy for Oral Systemic Health, an elite network of physicians and dentists who are dedicated to continuing research into the relationship of oral and whole body health. Dr. Cranford is an active member of The Dawson Academy and Spear Academy of dental education where she continues to distinguish herself and to further her studies. She is a member of The American Dental Association, and Connecticut Dental Association.