Meet our Doctors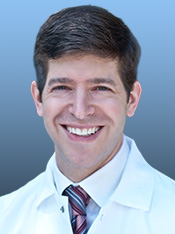 Gerald L. Cohen, DDS
Dr. Cohen has been practicing dentistry for almost twenty years, and is the former Director of Dental Implantology at Lutheran Medical Center in Brooklyn, New York. A graduate of Columbia University's School of Dental and Oral Surgery, he received training in advanced implantology from the prestigious Misch Implant Institute and at New York University's College of Dentistry. Dr. Cohen was on the faculty at the implant clinic at NYU and founded and runs The Implant Interface: A Dental Implant Study Club.
Dr. Cohen is a associate fellow of the American Academy of Implant Dentistry
Dr. Cohen lives in Rye Brook, NY with his wife and twin boys. Dr. Cohen loves spending time with his family, food and wine, and the cello. Dr. Cohen is fluent in Japanese.
Dr. Cohen is a member of the following professional societies: