Routine Cleanings and Examinations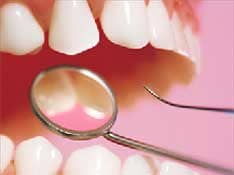 Routine cleanings and examinations are the best defense against dental disease. Our hygienists clean and examine our patients' teeth, affording our patients the utmost time for communication during their hygiene visit. "I like that there is time to converse with patients about their lives, as well as the condition of their mouths during routine dental cleanings," says Dr. Cohen.
Dr. Cohen not only checks his patients for dental decay and periodontal (gum) disease, but he also regularly checks for any signs of oral cancer.
Scaling & Root Planing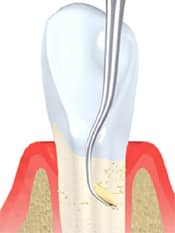 Scaling and root planing is a non-surgical procedure in which the hygienist removes plaque and tartar from below the gum line. Root surfaces are cleaned and smoothed with specially designed instruments. It is important to remove the plaque and tartar from the pockets, because aside from the bacterial toxins that irritate the gums, plaque and the rough surfaces of tartar make it easier for bacteria to gain a foothold.
Preventative services and products available in our office include:
Routine cleanings
Comprehensive and routine oral examinations
Oral cancer screening
Computer-assisted periodontal charting
Dental Sealants
Fluoride Treatments
Digital (Low exposure) x-rays
Sonicare™ Electric Toothbrushes
Night guards
Athletic Mouth guards
Digital x-rays are not only environmentally friendly, they reduce exposure to radiation and result in less waiting time. Easy viewing of digital x-rays allows us to involve our patients so they can better understand their treatment options.
Call Greenwich Cosmetic Dentistry now for your free dental care consultation!