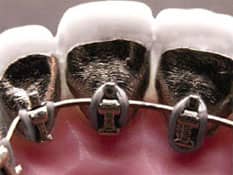 Orthodontics is considered a cornerstone of dental treatment in the office of Dr. Gerald Cohen.
Orthodontic correction in the childhood years is important. Orthodontics, at any age, can help to create the ideal foundations upon which other aesthetic dental treatment is built.
Crowded and crooked teeth are hard to clean and maintain. Poor dental spacing contributes to tooth decay, gum disease, and tooth loss. Orthodontic problems can contribute to abnormal tooth wear, poor chewing function, excessive stress on the gums and bone that support the teeth, even the misalignment of the jaws, which can result in chronic headaches and facial pain. Left untreated, many orthodontic problems become worse.
An attractive smile and a pleasing appearance are vital assets for one's self-confidence and self-esteem. Orthodontic treatment will benefit your dental health as well as being a positive influence on your social and career success, and general attitude toward life.
Orthodontic Services
Adult Orthodontics from ages eighteen to eighty, its never too late
Invisalign clear braces
Most smile makeovers and many restorative cases seriously benefit from the addition of an orthodontic component. Straight, well-aligned teeth are not only more aesthetic, but are easier to clean and maintain as well. At our office we will work with you to determine what course of orthodontics, whether Invisalign or traditional braces,
will work best for you or your child.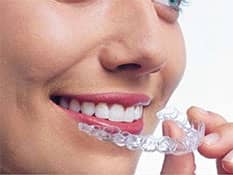 Invisalign is the breakthrough technology that lets you have the smile you've always wanted - without the hassle of braces. Read more about Invisalign Clear braces.
Although we are all familiar with the importance of orthodontic correction in the childhood years, it is also a fact that at any age, orthodontics can help to create the ideal foundations upon which other aesthetic dental treatment is built.
Call Greenwich Cosmetic Dentistry now for your free Orthodontic consultation!